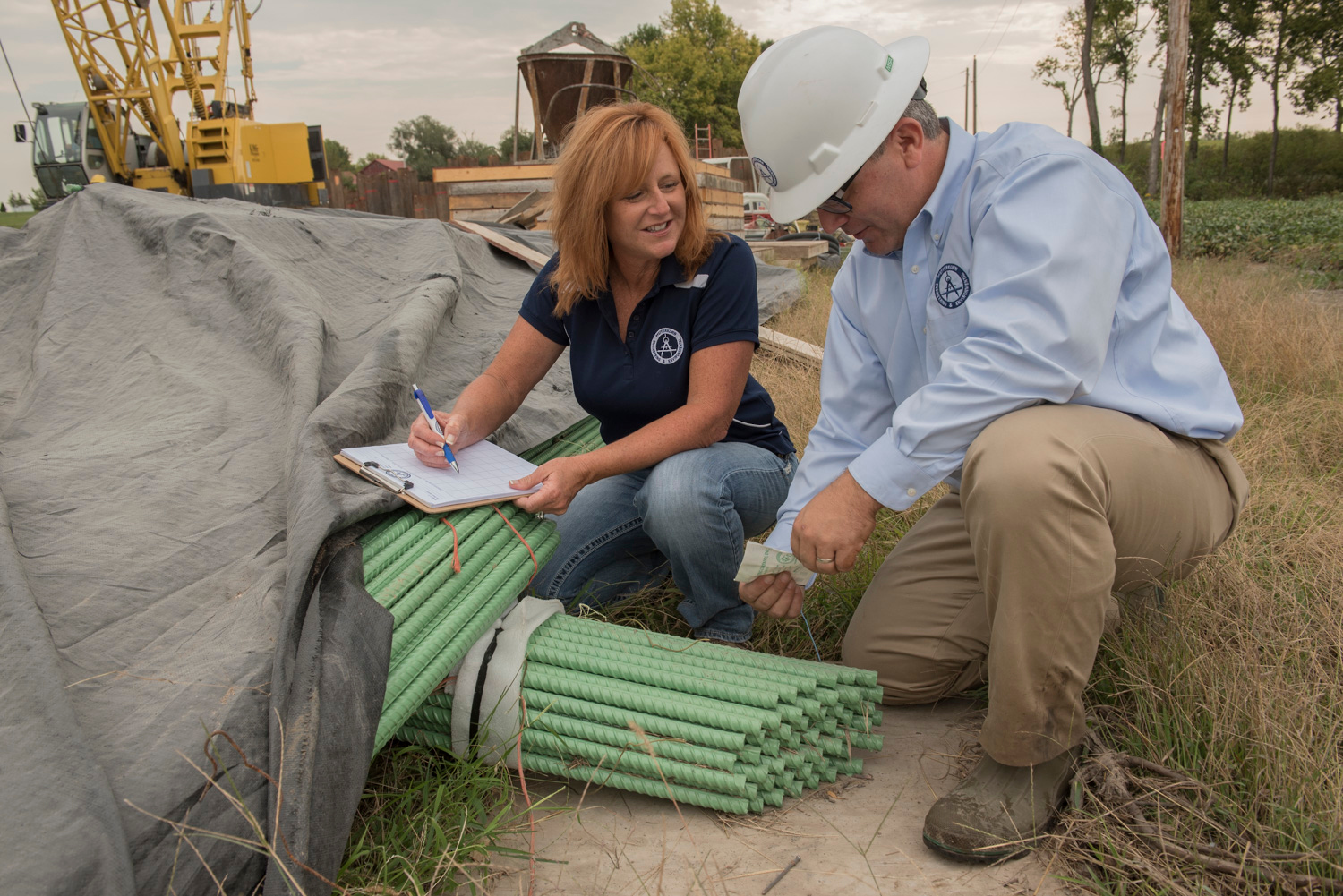 Beyond the design and construction phase, inspection safeguards construction projects to have a high-quality end product.
Monitoring construction practices and schedules
Verifying compliance with plans and specifications
Producing reports and record keeping
Maintaining project documentation
Ensuring work zone safety
Test materials on-site: concrete, asphalt, compaction, soil profile, density, moisture
Ensuring a project meets specifications and code means designating experts to this task. Our team at Pfefferkorn possess the perfect blend of technical knowledge, practice, and formalized training to administer vital functions to meet and exceed construction standards.